Paloma served alongside Chief Deputy Aaron since 2012
until her End of Watch on May 31, 2017.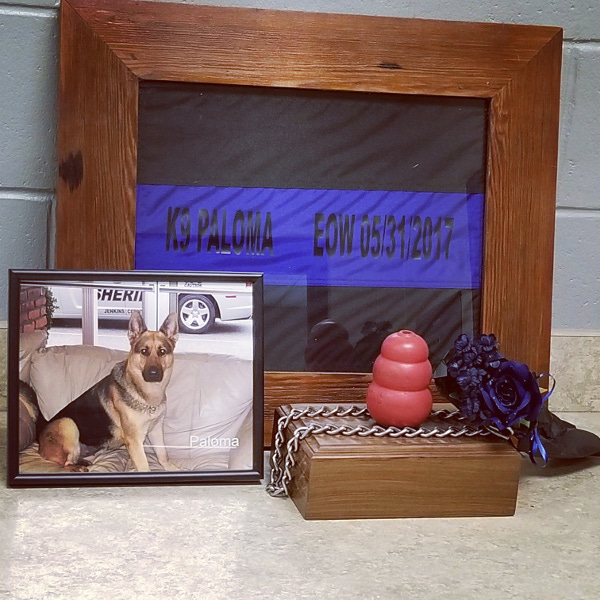 "It is not just those with 2 legs who are born with a soul that has courage to wear a badge"


*Nessie*

Please visit www.odmp.org for more information on fallen officers.
/tr>
Copyright 2010 Jenkins County Sheriff's Office. All Rights Reserved.